Mainstream Technology Consultants believes in partnering with industry leaders in the technology and business community. We do this so we can provide the highest level of professional support, leverage business-to-business advantages, and solution designs to meet our growing client base requirements.
---
Microsoft Silver Partner
www.microsoft.com
Microsoft Certified Partners are independent companies that can provide you with a high level of technical expertise, strategic thinking, and hands-on skills. Microsoft Certified Partners encompass a broad range of expertise and vendor affiliations and their real world perspective can help you prioritize and effectively deliver your technology solutions.

---
Dell Technology Partner
www.dell.com
The Dell Technology Partner program is a multi-tier program that includes ISVs, IHVs, System Integrators and Solution Providers globally. The program helps partners use Dell platforms to build innovative and highly competitive business solutions that lower customer costs and sustains competitive advantage.
---
Cisco Channel Partner
www.cisco.com
The Channel Partner Program focuses on a partner's ability to deliver intelligent networks and technology architectures built on integrated products, services, and software platforms. The program offers training in the latest Cisco solutions, architectures, and support to assist our partners in meeting their client's requirements.
---
HP Business Partner
www.hp.com
HP, the world's largest technology company, simplifies the technology experience with a portfolio that spans printing, personal computing, software, services and IT infrastructure. Business Partners meet requirements for authorization to resell or influence the sale of HP products and receive training and benefits of an HP relationship.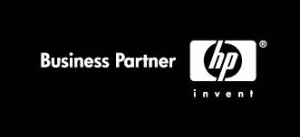 ---
VMware Partner Network
www.vmware.com
This program is targeting partners who not only resell software and hardware but also combine their technology expertise with services. Their offerings can include the design, planning, and deployment of complex virtualization solutions to meet the needs of their customers.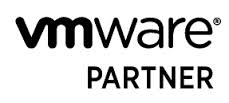 ---
Symantec Partner
www.symantec.com
Symantec is a global leader in infrastructure software, enabling businesses and consumers to have confidence in a connected world. The company helps customers protect their infrastructure, information, and interactions by delivering software and services that address risks to security, availability, compliance, and performance.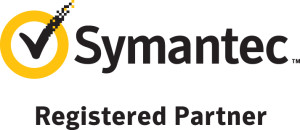 ---
Hostway Global Solutions
www.hostway.com
Hostway Corporation is a leader in Cloud, Managed, and Dedicated Server Hosting. Hostway delivers reliable, secure, and scalable Infrastructure-as-a-service (IaaS) solutions to over 600,000 customers worldwide and services its clients from more than 250,000 square feet of state-of-the-art data center space, spanning four continents and 12 countries. Hostway's core products include Managed Hosting, Cloud Hosting, and Email and Applications.

---
Pax8
www.Pax8.com
Pax8 is the leading value-added cloud distributor offering top cloud products and solutions to the IT channel. Established in 2012, Pax8 was formed to remove the pain points for SMBs interested in growing their business through a recurring-revenue model.
The company is driving the business transition to the cloud through its profound enablement and comprehensive technology. Pax8's cloud marketplace provides efficient and intelligent configuration of cloud products so partners can easily create and customize a bundled solution for their customers. It also gives them the capabilities to scale, while delivering true quote-to-cash support.
In order to fuel partner success, Pax8 offers on-demand marketing programs, sales assistance and training, provisioning automation, and subscription billing. As the experts in cloud innovation, Pax8 is well-engineered to sell, assemble, and deliver quality cloud solutions to its worldwide channel of IT service providers.
Pax8 is headquartered in Denver, Colorado.

---